More and more websites are competing for Google's SERP (Search Engine Results Page), and if you're not ranking on the 1st page or even in the top 3 or 5 positions in the future, you're probably not going to get much traffic coming to your website. Below we will show you how to improve SEO ranking on Google's search engine.
1. Quality Content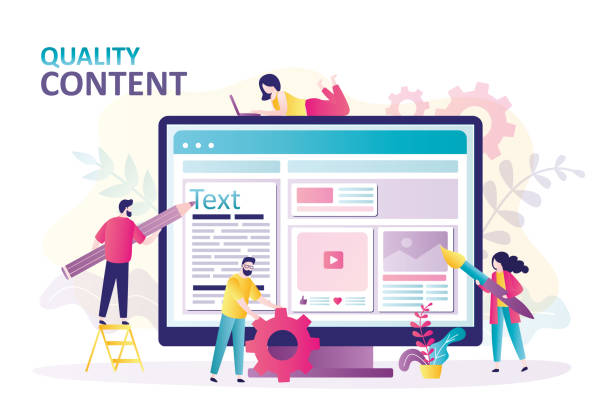 Some say content is king and some disagree, but in the end, everyone can agree that content is essential to SEO no matter what. Without engaging content, it doesn't matter if you improve your website through optimization, have fixed technical issues, or acquire several backlinks.
Value – One must write content that has value and can answer searchers' pain points to help them solve their problems or make decisions.
Unique – The content also needs to be creative, unique, and has a solid call to action to take readers from being attracted to going on to do the next step for your business or services.
Update – Content needs to be consistently updated, and new trending content can also be created.
2. Metadata
The next most important thing to improve SEO ranking is to make sure your content has all the proper metadata or organized data for crawler elements optimized including:
Title Tag
Meta Description
Header Tags
Image Alt Tags
Schema Markup
3. Structure
Make sure your website structure is easy for crawlers and readers to find the information they need. How you place links in the top navigation and sub-navigation will impact the pages' SEO website authority and ranking as well.
4. Page Speed
Slow page load speed can cause users to bounce out of the page or even affect other actions such as transactions. Google's study has shown that pages that take 1 more second can decrease conversion by 20%.
Images – images that are too big can slow down the page to load
Cache – the way search engines can store your web content without constantly redownloading can reduce the amount trips back and forth between servers
Coding Scripts – how coding scripts can be minimized, consolidated, prioritized, or deferred JavaScript and CSS files can also impact the crawler's speed.
5. Search Intent
Ensure your content addresses different search intent based on each respective keyword. The intent can be defined by the types of content that appear in search results and how you format the content itself can improve its chance of being listed in the search results.
Awareness – if it's informational website content such as from blogs or other third-party media sites, more trending these days are the quick answer and people also ask for results that reflect voice search behavior
Consideration – this one can be tricky but generally when there is comparison and review content in the search results
Purchase – when there are eCommerce websites or pages in the search results which the goal is to make the searchers buy something
6. Backlinks
The reason why Google was able to outcompete its competitors in the past was simply its link algorithm. They even tried to remove this from their algorithm and only realized their search results would display poor-quality content. Without backlinks, you will not rank high or fast in a short time frame. The quality or high authority backlinks from websites with a lot of traffic or backlinks are better than getting several backlinks from low-quality or traffic sites.
Summary
To have strong keyword rankings in Google's search engine, one must do the following: build quality content, optimize metadata, create a clear website structure, fast page speed, intent-driven content format, and high-quality backlinks.